Just three weeks ago, cowboy Andrew Peterson was considering trucking the last cattle in his herd off his dusty property in western Queensland.
key points:
Graziers say recent rains could herald the end of Queensland's decade-long drought

Drought conditions have been lifted in three shires, but 44.9 percent of the state is still officially declared drought

Experts agree it will take more than a few good seasons to end the major drought
The cattle station he managed in Blackall, about a 12-hour drive from Brisbane, had been in drought for nearly a decade and left with no fodder for stock.
And then the rain came.
"Everything was so dry, so rain is a godsend for all the livestock and the community in general."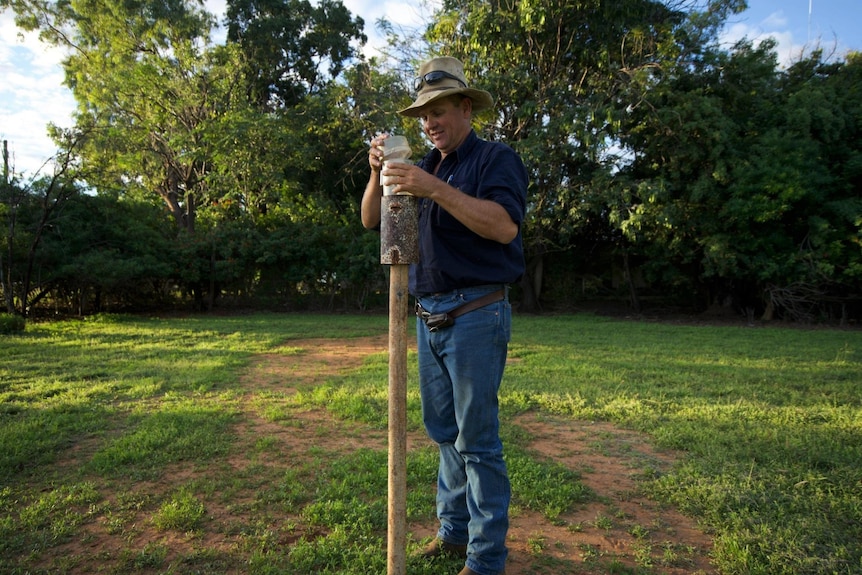 Mr Peterson has recorded 382 mm of rain – almost his full annual average – in just a few weeks.
It has transformed a wealth of green seas from a dusty gray paddock in the heart of the outskirts.
And it has raised hope that the region's major drought may finally end.
'Not out of the woods yet'
Large parts of western Queensland have recorded some of their warmest months on record this year, with some properties receiving between 200-300 mm in a 24-hour period.
This is a huge change for a region that has been declared a massive drought since 2013.
consistently good conditions Driven to lift drought declarations in three key areas – Including Flinders, Quilpie and Murvey.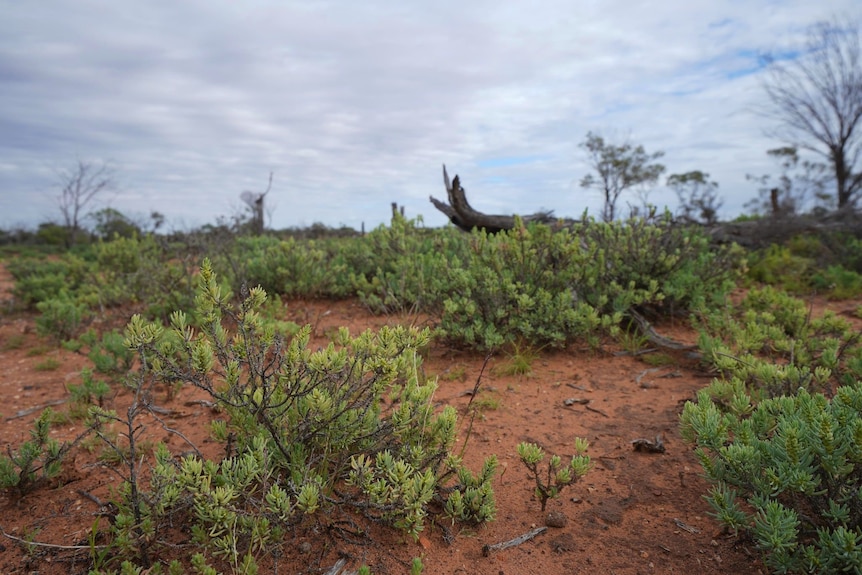 This means that only 44.9 per cent of the state is officially declared drought – down from 61.1 per cent last year this time.
While many are happy with the turn of events, others such as livestock management consultant Desiree Jackson are more cautious.
"I don't think we're out of the woods," she said.
Ms Jackson has been working on the ground for decades and said the deluge has been a blessing for some, may have come too late in the season.
"It comes at a time that is well beyond the end of what is usually our best growing season for tropical grasses," she said.
"While there seems to be a lot of pasture in the pasture, once the forage starts to dry up, I think that's when people will take stock of how much forage they will get by the end of the year."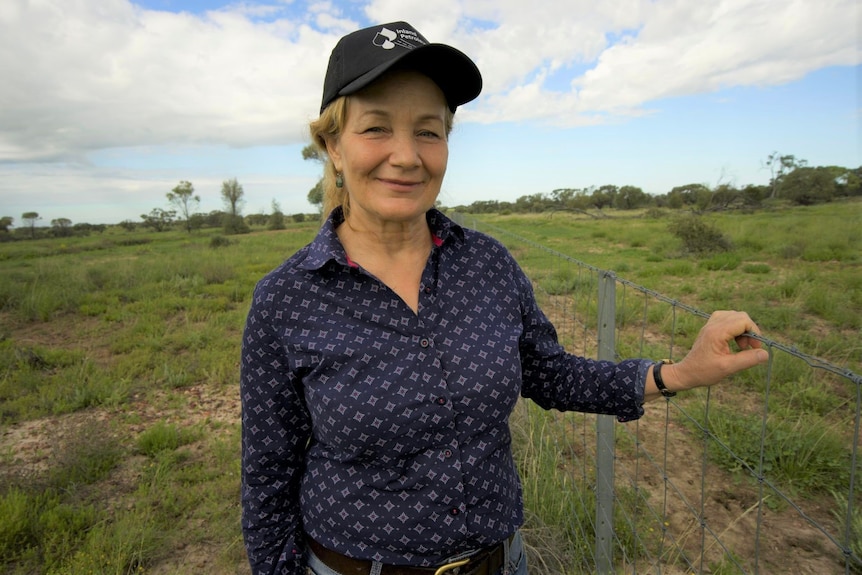 She was cautiously optimistic, but believed it would take more than a few good seasons for the dry season to end.
"We tend our rose-colored glasses when we see a body of green feed, but there are plenty of species that will choose not to graze stock, especially after coming out of an extended drought," she said.
From brown to 'emerald green'
It's sunrise at Wendy Sheehan's Quilpie property and her boots soaked in mud as she hauls hundreds of sheep bound for NSW in the drizzling rain.
Three years ago, its paddocks were torn down and barren dust bowls.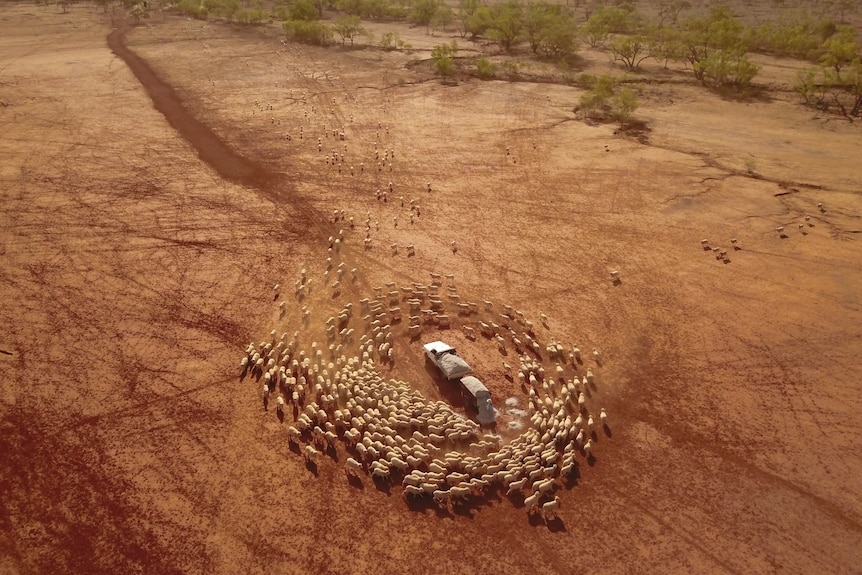 Now the dust has turned to mud and he has fodder to eat.
Over the past several weeks, more than 80 mm of rain was recorded at the property of the fourth generation Grazier.
She is full of optimism now.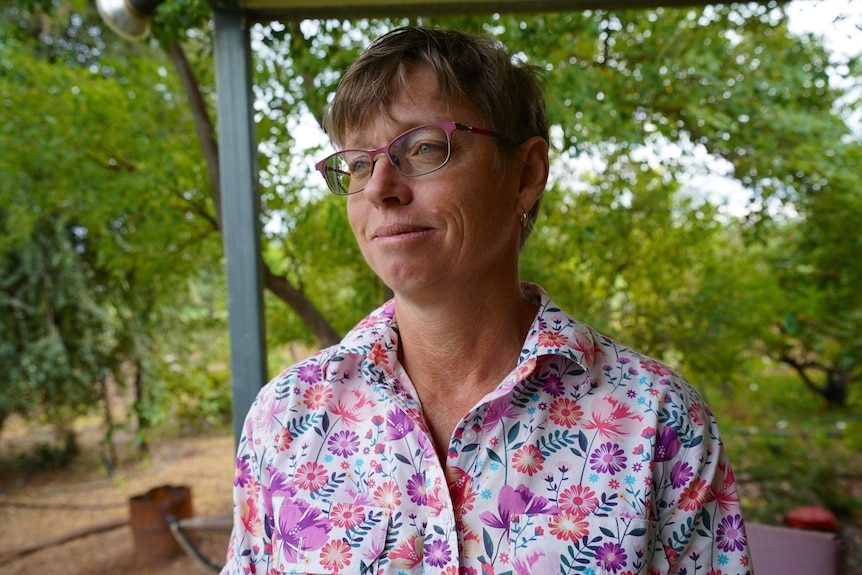 "The markets are the highest they've probably ever been historically, the cost is there too, but people's got the bait in the paddock," she said.
This is a big change for the remote sheep and cattle station, which until recently had been in the midst of nine years of drought.
She is taking pictures of her property to document the great drought and says the transformation was incredible
"It started out as very dusty and gray," she said.
"Then you get emerald green on the ground after it rains."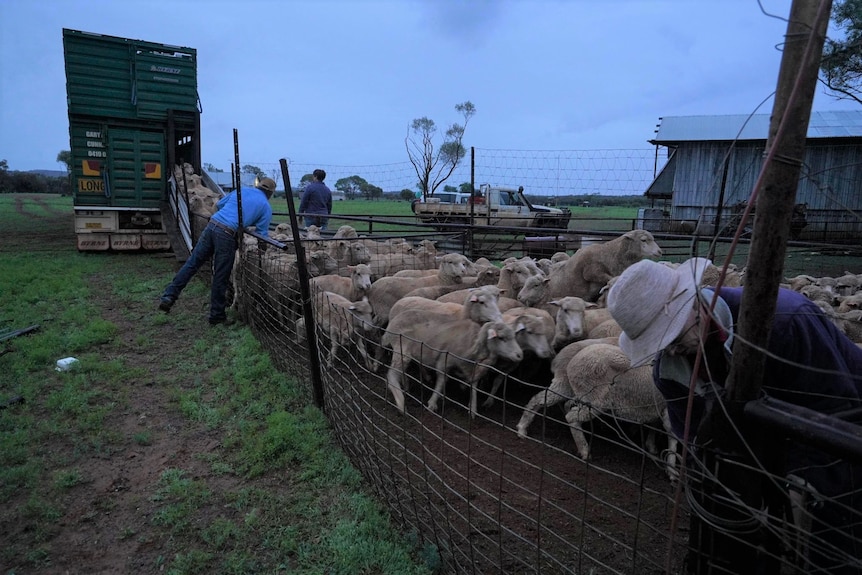 The seasons have been great, Sheehan is confident enough to make a bold statement.
"Your weather is only as good as your next rain, so technically the effects of the drought could continue.
"But the last few years have been very good for us."
However, on the road, cattle and goat herder Stephen Tully is unsure.
He said rainfall was variable across the region and he was concerned about the lifting of drought conditions – which allow herders to apply for financial aid – so "early" could cause problems for people still struggling. Is.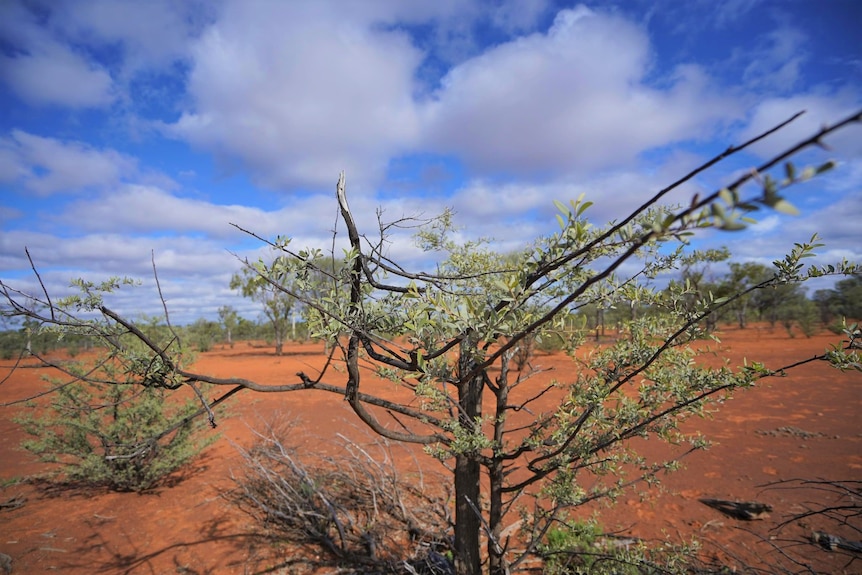 "I was shaking my head," he said.
"As far as you go south of Quilpie, they didn't have a great year last year and I don't think it's going to be a great year this year."
'The sky is the limit'
Although Mr. Peterson's morale has soared in recent weeks, a drought grips his blackall assets.
He thinks it will take some time for the traces of the great drought to be forgotten.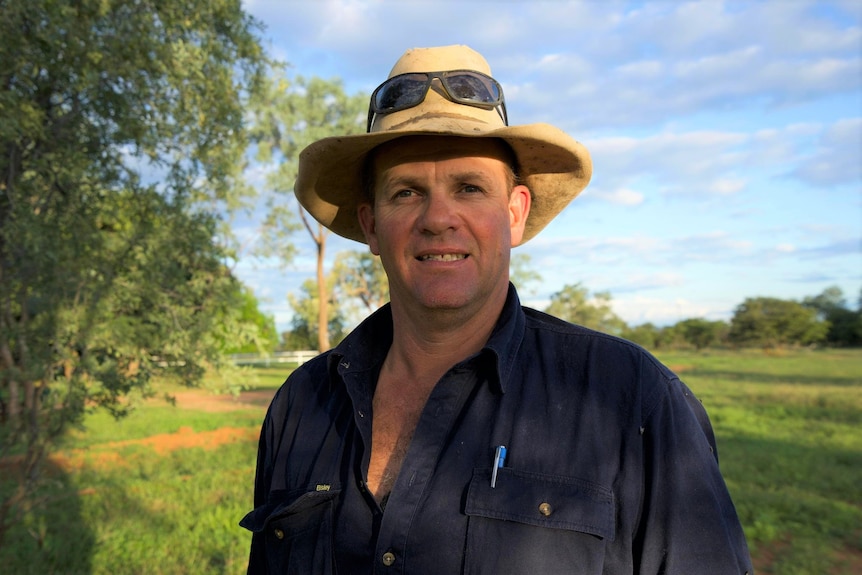 "With so much money spent to keep our flock alive in the last six to 10 years, the funds have run out.
"We have to be cautious. He might turn off the tap and we might not get any more rain for the rest of the year. You don't know."
They are hopeful that better days are ahead and feel that this change can start attracting the younger generation back to the land.
"And if we can get some normality and rainfall at the right time of year, the sky's the limit."
deployment of , Updates